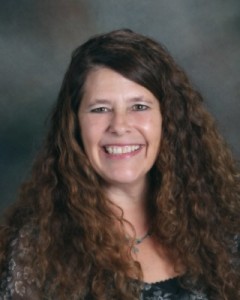 209.962.5765 x3461
whilton@bofg.org
Together we will make a difference for all students in our District. If you have any questions or concerns, please do not hesitate to contact your school, district staff or me personally. Thank you for your interest and involvement in our district.
June 30, 2020
On behalf of the Big Oak Flat-Groveland Unified School District Board of Trustees, teachers and staff, I would like to welcome you to the 2020-21 school year! The 2019-20 school year presented numerous challenges for our students, parents, educators, and support staff due to the COVID-19 pandemic.  As an educator with the BOFGUSD for twenty-four years and your Superintendent-Principal, I am proud to work with this team of dedicated teachers and staff. We provided over 20,000 meals for our families from March-June and successfully combined academic packets with on-line learning wherever possible. Our focus now is to expand virtual learning to all students, addressing social-emotional needs that have suffered during this isolation period.
 The health and safety of our students, staff, and families remain our number one priority. Due to the rise of COVID-19 cases in Tuolumne County, we will enter the 20-21 school year with distance learning. All high school sports within California have been postponed until December 7, 2020.  The district recognizes the importance of in-person learning and will transition to a hybrid model when it is safe to do so.  I will work alongside the staff of this district to create an engaging learning environment for all students every day whether it is virtual or in-person. As a District, we will concentrate our efforts on meeting the distance learning guidelines outlined by the  Governor's Task Force; focusing on academic instruction that is "rigorous, robust and relevant". Our certificated staff has spent the summer learning about Google Classroom, and other technological resources to best engage students for a successful distance learning experience. Classified staff will assist virtually with small groups to maximize our instructional efforts.
 I would like to thank the community members for their continued support of our staff and students during these challenging times. Their donations allowed the district to provide additional support to families in need during the "shelter in place" order. While we are not able to have volunteers in our schools at this time, we value their efforts and know that they are important to our students and staff.
Despite the numerous challenges we will face this August, I am looking forward to the school year.  While we all miss the in-person interaction with students, our teachers and support staff are prepared to offer quality distance learning. The District has secured additional devices and hotspots to ensure all of our students have access to technology. I have every confidence that this situation is temporary and we will eventually return to the traditional school environment. If you have any questions or concerns, please do not hesitate to contact your school, district staff, or me personally. Thank you for your continued support and involvement in our district.
Wynette Hilton
Superintendent-Principal