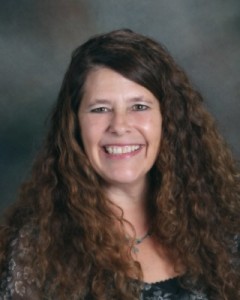 209.962.5765 x3461
whilton@bofg.org
Together we will make a difference for all students in our District. If you have any questions or concerns, please do not hesitate to contact your school, district staff or me personally. Thank you for your interest and involvement in our district.
June 25, 2020
As mentioned in my end of year message, I have been participating in a reopening schools task force in conjunction with the superintendents in the county to establish reasonable safety guidelines that will allow students and staff to return to campus as scheduled for the 20-21 school year. The county task force has met twice weekly for several months to develop these guidelines, but given how quickly the COVID-19 landscape is changing, we can expect these to be revised as recommendations are updated. The Tuolumne County Return to School Guidelines are available are our website at www.bofg.org.
The health and safety of our students, staff, and families remain our number one priority. When the 2020-2021 school year begins, our campuses will look much different due to new health and safety measures. The district is forming a local reopening task force to determine how these guidelines will be implemented on our buses, on campus, and in the classroom. A survey will be available for parents on our website www.bofg.org by Monday 6/29/20. These results will assist the district reopening task force in customizing these guidelines to fit the needs of our families, while still maintaining safety protocols. I have provided a short list below of precautions that must be followed, please refer to the Tuolumne County Return to School Guidelines for the complete list.
General Safety protocols that must be implemented :
All students and staff will be encouraged to wash/clean their hands regularly. Portable handwashing stations will be available at all sites.

Social distancing protocols will be followed in the classroom, bus, and common outdoor areas.

Cleaning/sanitation procedures will follow guidelines developed by Tuolumne County Public Health

Students will have their own materials, equipment will not be shared.

Staff may be required to wear face coverings, at this time it is undetermined if students will be required to wear face masks.

Gloves are not recommended for use by students and staff, with the exception of those conducting duties such as cleaning, first aid, or food service.
Please remember this is a work in progress, we will have to adapt as conditions change or as directed by the Tuolumne County Public Health Officer. If you have any questions or concerns, please contact me at whilton@bofg.org.
Wynette Hilton
Superintendent-Principal